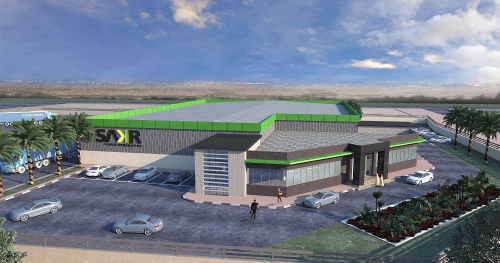 Pravarthi is awarded for construction of Warehouse & Office block in JAFZA
M/s SAKR POWER GENERATION awards Pravarthi the prestigious design & build project on Plot No. S-10606 Jebel Ali Free Zone for the Construction of Warehouse & Office Building Facility.This is one of the better projects of this type in this area at this period of time, which comprises the total built up area of 14321 sq.m, and will be completed on a fast track basis.
Pravarthi Building Contracting LLC are leading construction companies in JAFZA. Jebel Ali is a reputed Free Trade Zone in Dubai. We are one of the approved JAFZA Construction companies.Pravarthi specializes in building high quality industrial premises for UAE construction projects in JAFZA.